'EVERYTHING BUT THE CRUST' PUMPKIN ENZYME MASK
Regular price
Sale price
$19.00 USD
Unit price
per
Sale
Sold out
This mask leaves skin feeling replenished, brightened and softly renewed. It's creamy, antioxidant and enzyme-rich and smells delicious as it brings deep exfoliation and sloughing effects to dry, dull skin suffering from the "winter blues". Shelf Life: 6mos after opening, but is recommended that it is used within 3mos.
Power Players:
Pumpkin: Pumpkin is loaded with over a 100 beneficial nutrients and is a helpful super food for the skin. It's packed with fruit enzymes and alpha hydroxy acids (AHAs), which increase cell turnover, to brighten and smooth the skin. Pumpkin contains antioxidant Vitamin A and Vitamin C to help soften and soothe the skin and boost collagen production to prevent the signs of aging.
4% Glycolic Acid: Glycolic Acid is the holy grail for exfoliation, effectively removing the outermost layer of dead cells from the complexion, revealing brighter, fresher skin. Products that contain Glycolic Acid are used often to treat scarring, skin discoloration and signs of aging, like fine lines and wrinkles.
Bilberry Fruit Extract: Bilberry fruit contains chemicals known as anthocyanosides, plant pigments with excellent antioxidant properties that help to prevent or reverse damage to cells caused by free radicals. ... Bilberry also contains vitamin C, which is another antioxidant. 
Share
Ingredients

Ingredients: Pumpkin Fruit Purée, Water, Glycerin, Tetrasodium EDTA, Vitamin E, Sunflower Seed Oil, Phenoxyethanol, Citric Acid, Meadowfoam Seed Oil, Xanthan Gum, Glycolic Acid, Vitamin C, Organic Sugar Cane Extract, Organic Bilberry Fruit Extract, Organic Sugar Maple Extract, Organic Orange Peel Extract, Organic Lemon Peel Extract, Organic Cranberry Fruit Extract, Organic Neem Seed Oil, Organic Rosemary Leaf Extract, Organic Sunflower Seed Oil, Cinnamon Bark Powder, Ginger Root Powder, Allspice Powder, Nutmeg Powder, Organic Alcohol
How To Use

APPLY A THIN LAYER TO FRESHLY CLEANSED SKIN, AVOIDING ANY OPEN WOUNDS. TINGLING IS NORMAL. LEAVE ON FOR 5 MINUTES THEN RINSE. TONE, MOISTURIZE AND PROTECT SKIN WITH SPF AFTER EACH USE.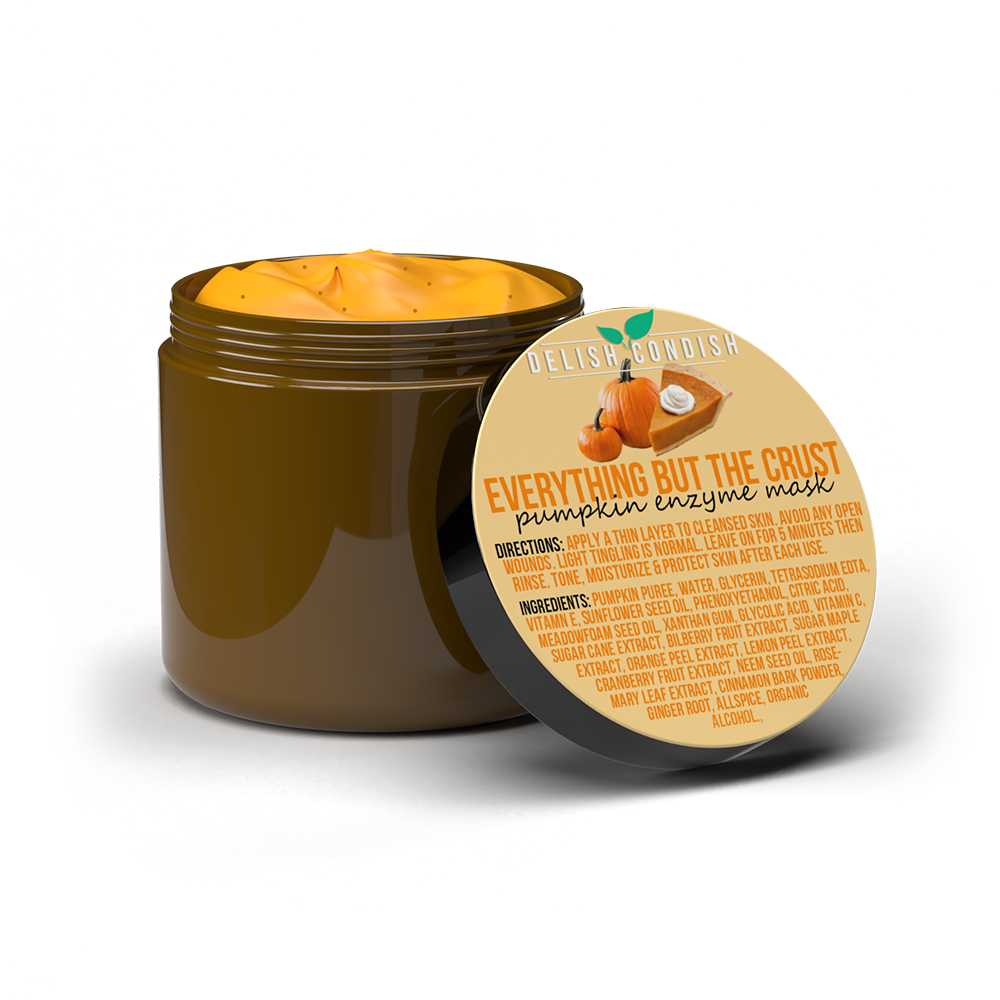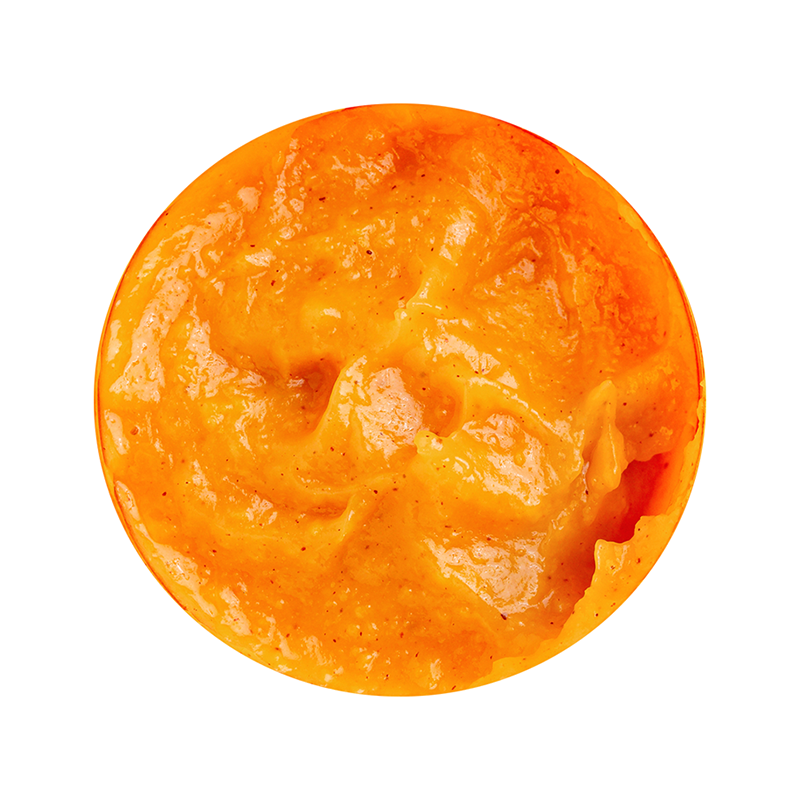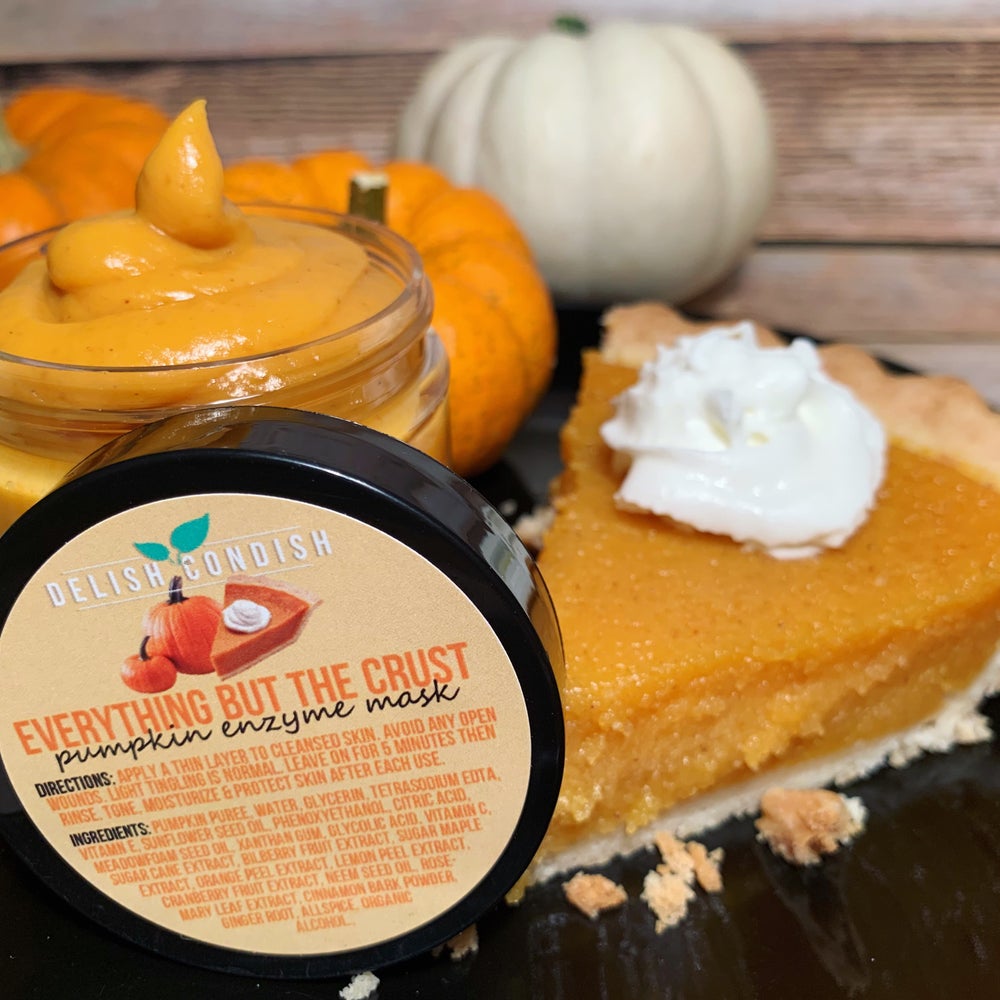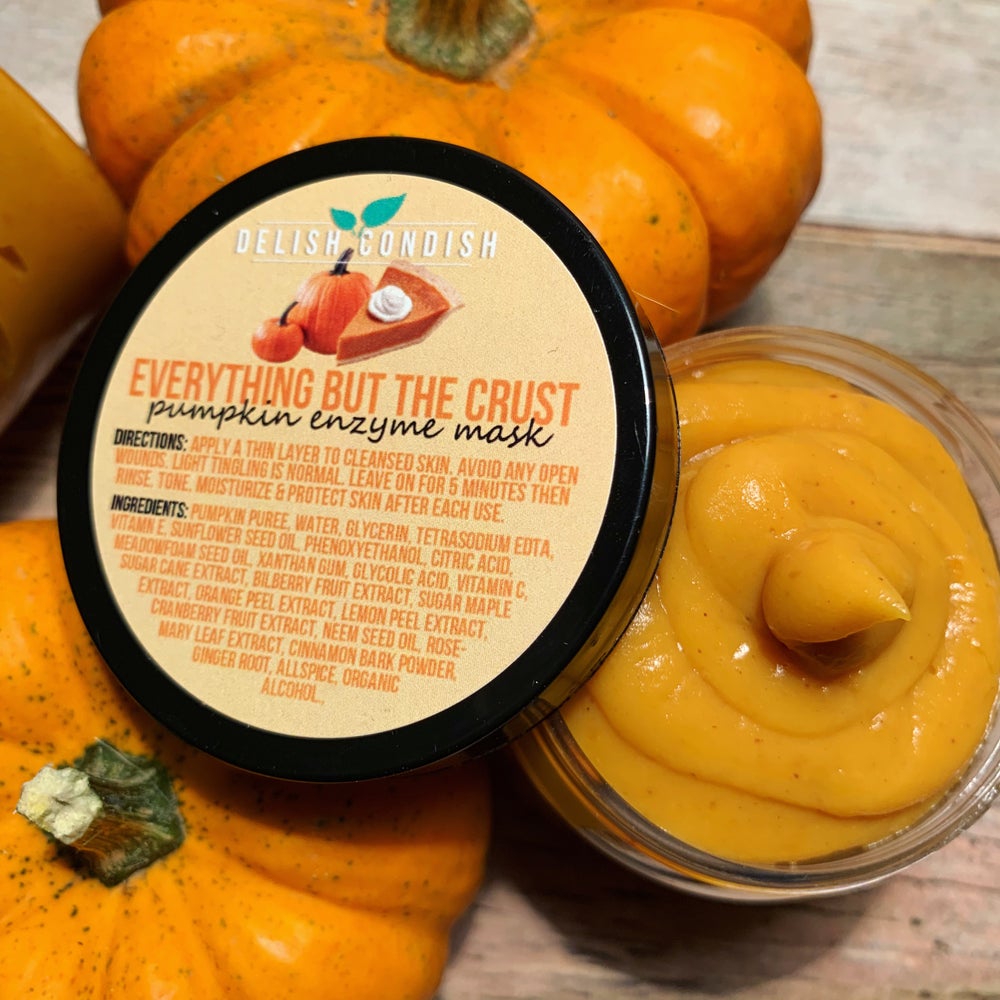 Love it!
A great exfoliating mask that gets rid of the surface feeling of texture. Formulated very well. My skin doesn't usually like glycolic acid, but I didn't have any sensitivity issues.
Smells so good you want to eat it!
This product has made my face so soft and brightened dark spots it's unbelievable! But I'm a believer 1000%! And I'm more of a sweet potato girl myself but the smell of this product was also a plus!
GLOW BABY GLOW
I actually love this product! Whenever I didn't have any exfoliating acids, this was especially useful to replace them. It does indeed smell and feel like a smooth pumpkin texture which I liked in regard to application. It does tingle a little which is stated on the packaging due to the actives in it along with the directions (FOLLOW THE DIRECTIONS LOL). THE RESULT THOUGH WHEWW!!! Your skin will literally be glowing after like a glass sheet beloved and I highly recommend this product especially for a good skin renewal!
Smelling like Kayleigh and nem!
Ok, so I don't know much about pumpkin spice, Ice Spice, what have you. But this HERE pumpkin be making me feel like Cinderella. Skin smooth as a first date that ends in breakfast, ok? And like first dates, it might tingle some but it's working its magic! A must buy FA SHO!
Soft skin in a jar!
This mask is so great for renewing your skin and revealing its glow! It's not too harsh at all and it smells so yummy. Every time I use I'm just in awe at how beautiful it leave my skin. Definitely give it a try!
HEY THERE, SUNFLOWER!
Thanks for visiting Delish Condish, a Black-owned skincare company where performance meets holistic. Made by nature, backed by science. An esthetician-ran company.